ONLINE SYMPOSIUM:
Illustration and Race: Rethinking the History of Printed Images
Symposium Information
Zoom Webinar (online)
Welcome and Keynote address:
Friday, September 23, 2022
7 p.m. to 8:30 p.m.
Symposium Presentations and Panels:
Saturday, September 24, 2022
10 a.m. to 3 p.m.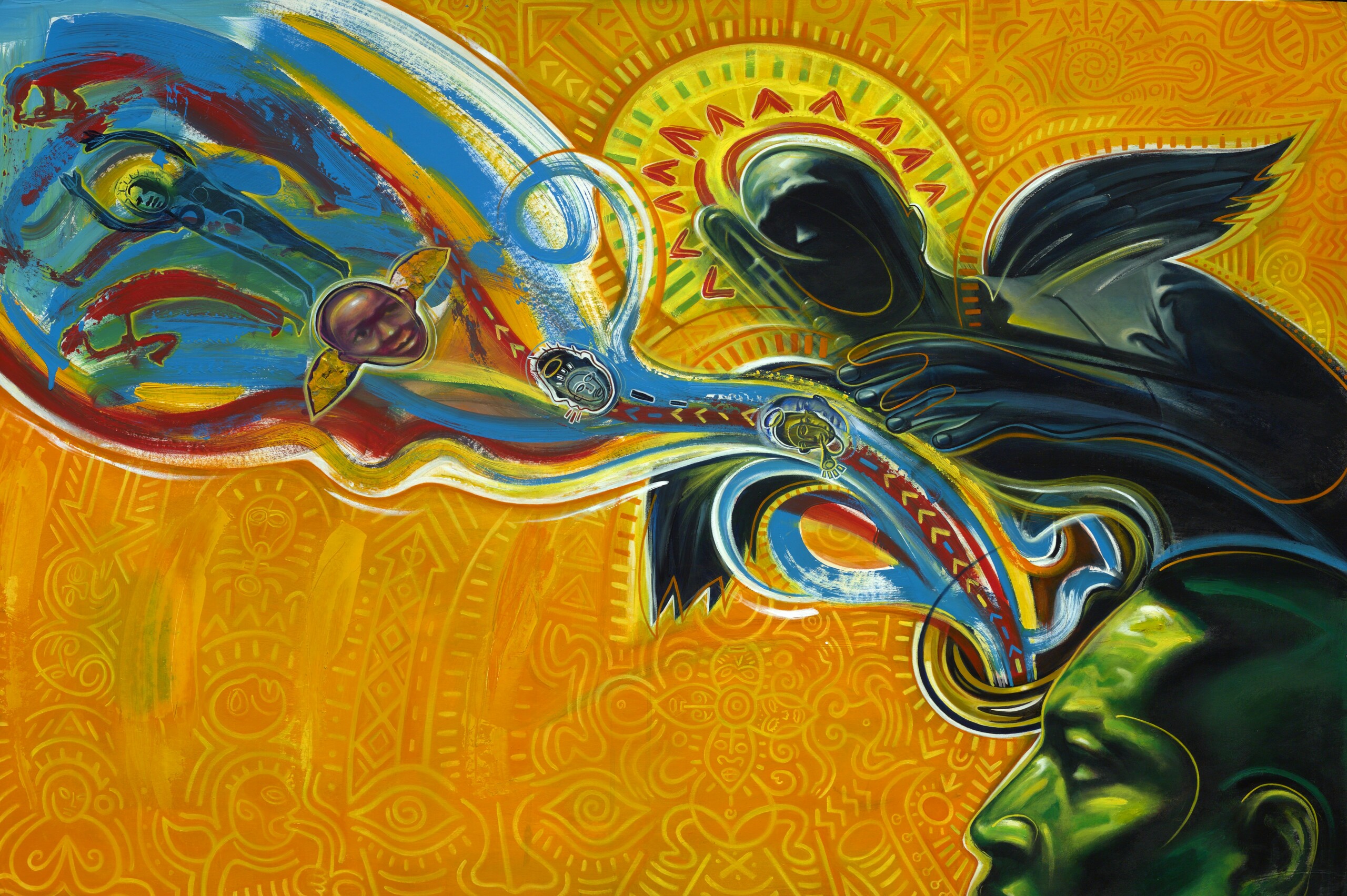 Rudy Gutierrez, John Coltrane: Spirit Flight, 2012
Illustration for Spirit Seeker: John Coltrane's Musical Journey by Gary Golio (Clarion Books)
© Rudy Gutierrez. All rights reserved.
Description
Compelling conversations with illustrators, art directors, authors, and scholars will explore more than three hundred years of racial representation in published art and the role of mass-circulated imagery as a force in shaping public perception about people and groups of people. Presented in conjunction with Imprinted: Illustrating Race, the Museum's current exhibition, this symposium will spark dialogue about the ways that art, advertising, and systems of publishing have helped to frame public opinion, and how the art of illustration has become a force for change today.
Featured speakers include: Robyn Phillips-Pendleton, Professor, University of Delaware and Co-Curator of Imprinted: Illustrating Race; Colette Gaiter, Professor in the Departments of Africana Studies and Art & Design at the University of Delaware and author of Emory Douglas and the Black Panther Artists of 1968; Black Panther Artists Emory Douglas and Gayle "Asali" Dickson; Hollis King, artist and former vice-president and creative director at the Verve Music Group; Cherene Sherrard-Johnson, Professor and Chair of English, Pomona College; Karen Fang, Ph.D., Professor in the Department of English at the University of Houston; Michele Bogart, Ph.D. Professor Emeritus of Art History and visual culture studies at Stony Brook University; and Andrea Davis Pinkney, a New York Times bestselling and Coretta Scott King Award-winning author of 50 books for children and young adults; Anelle Miller, Director, Society of Illustrators.
Join us for all or part of Illustration and Race: Rethinking the History of Printed Images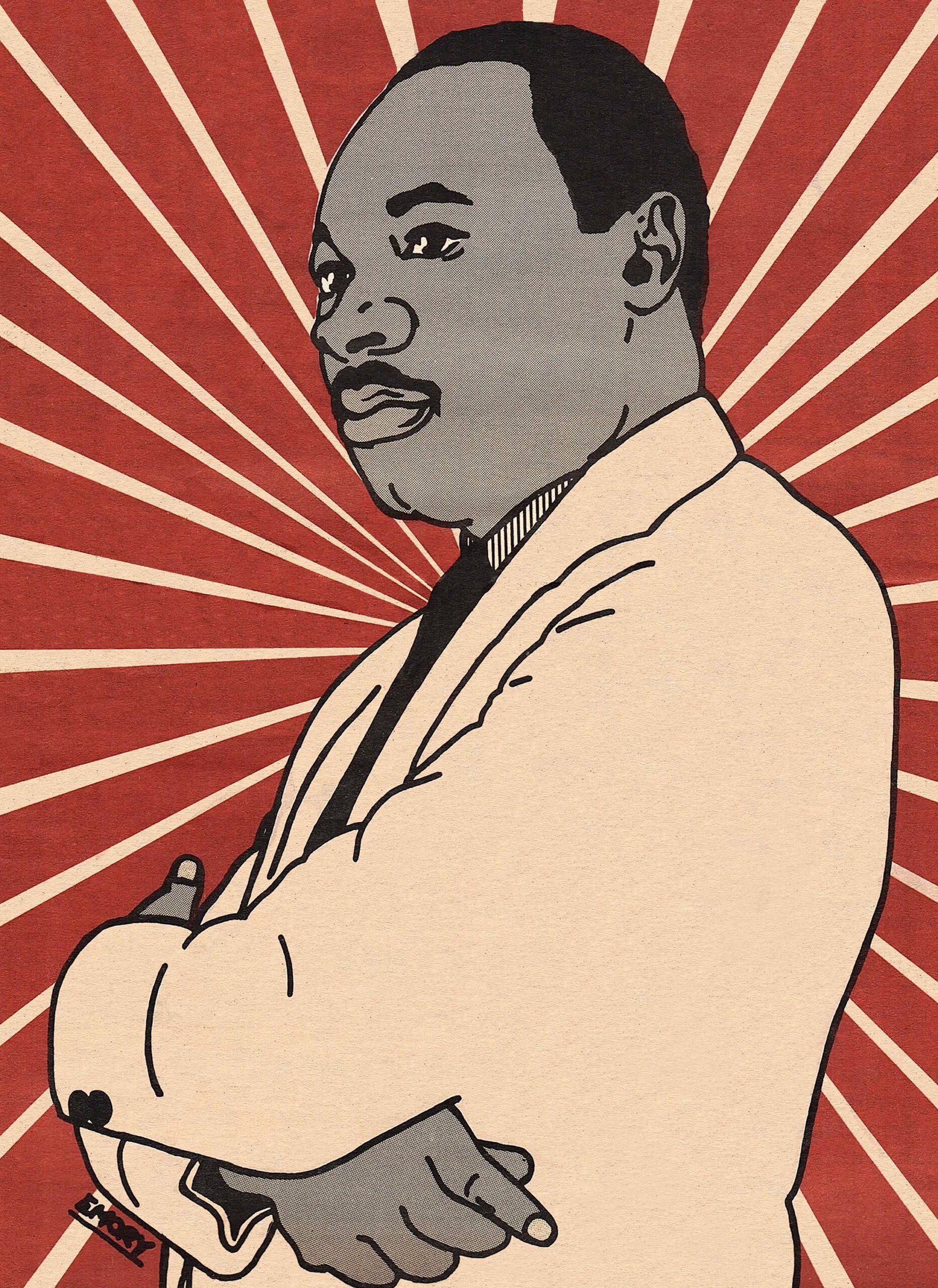 Emory Douglas (b. 1943)
Martin Luther King, Jr., 1993
Cover illustration for the Sun-Reporter, 1993
© 2022 Emory Douglas / Licensed by AFNYLAW.com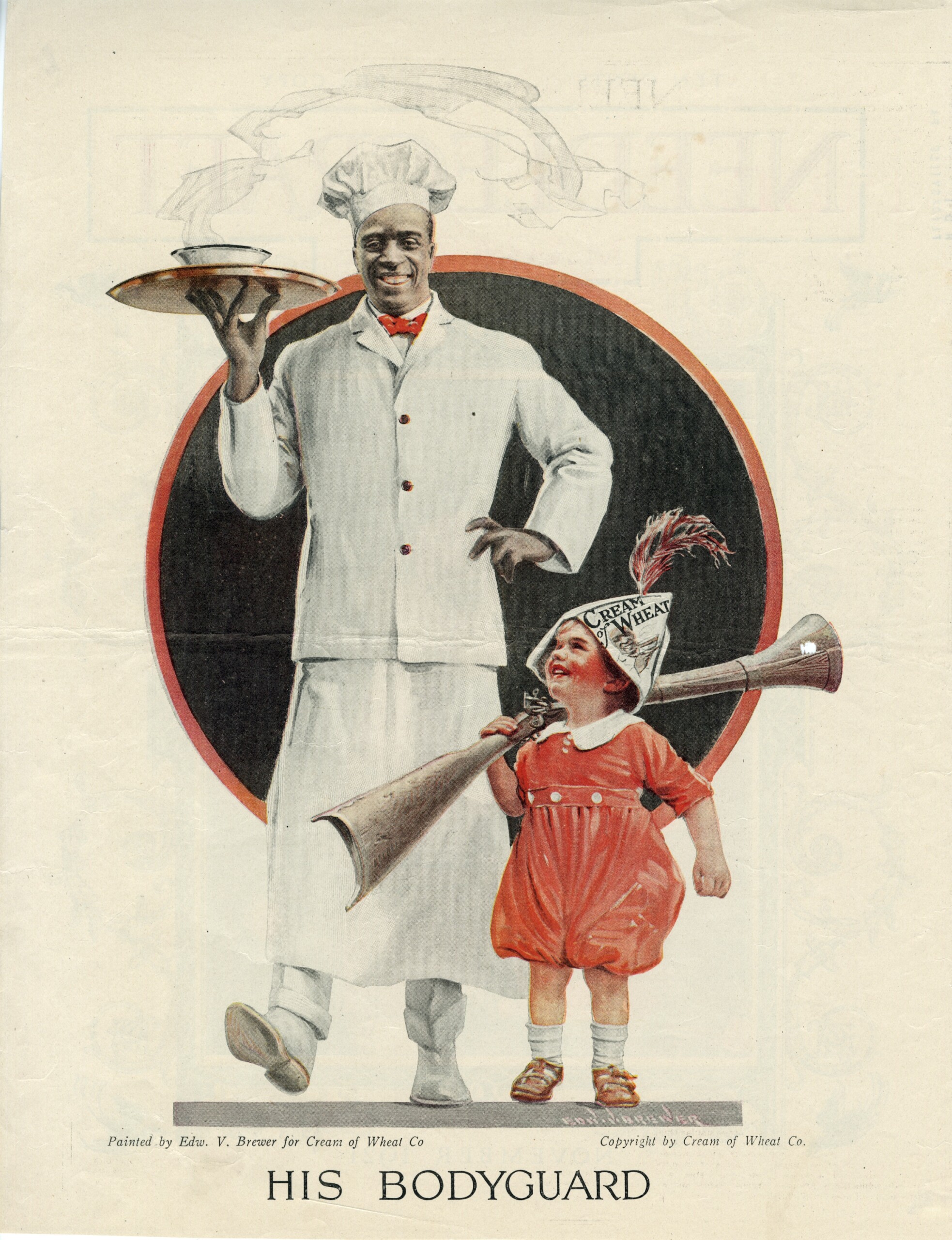 Edward V. Brewer (1883-1971)
"His Bodyguard," Cream of Wheat Advertisement, The Saturday Evening Post, November 19, 1921.
Illustration for Cream of Wheat
Oil on canvas
Collection of Illustrated Gallery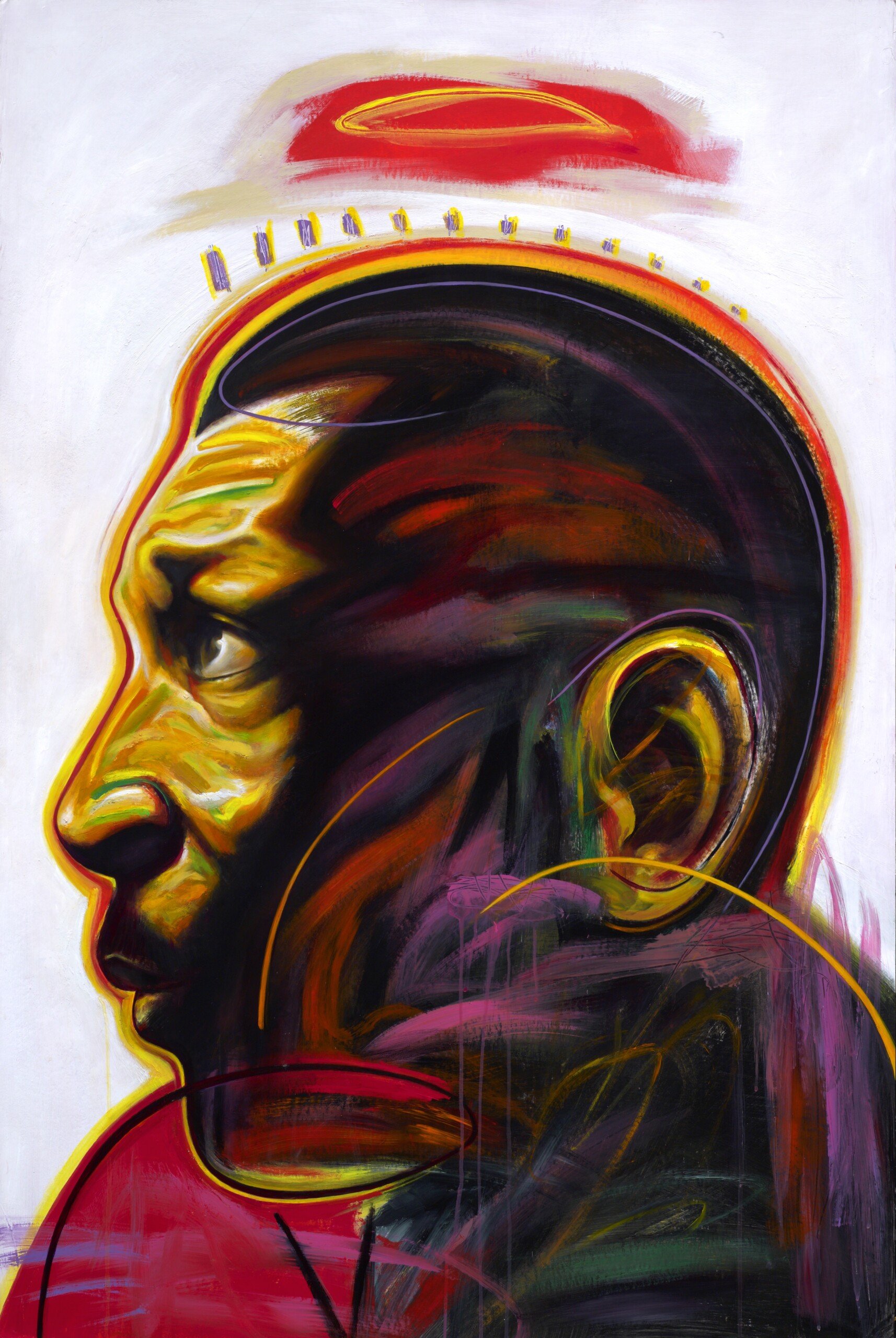 Rudy Gutierrez
Saint Trane, 2012
Illustration for Spirit Seeker: John Coltrane's Musical Journey by Gary Golio (Clarion Books)
Acrylic on board, 60 x 40 inches
Collection of the artist
© Rudy Gutierrez. All rights reserved.
Exhibition
June 11 through October 30, 2022
Biographies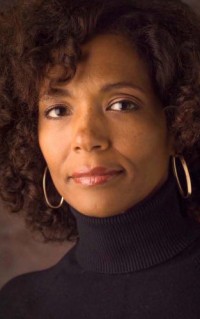 Guest Curator Robyn Phillips-Pendleton, Professor of Visual Communications in the Department of Art and Design at the University of Delaware, Newark and Interim Director of the MFA in Illustration Practice program at Maryland Institute College of Art (MICA), is a practicing illustrator, visual storyteller, designer, and educator. She has exhibited her work in national and international exhibitions, and she is also an artist for the United States Air Force Artist Program; her paintings documented the events following the earthquake in Haiti. Robyn has created illustrations for institutions of higher education, children's CD covers, editorial magazines, picturebooks, and publishing companies. A member of the Norman Rockwell Museum National Advisory Board for Enduring Ideals: Rockwell, Roosevelt & the Four Freedoms, which traveled internationally, she was also a juror for the exhibition's contemporary component. She is a member of the Board of Directors of New York's Society of Illustrators. Her research focuses on the history of illustration and the influence of published imagery on perceptions of race. Robyn's essay, "Race, Perception, and Responsibility in Illustration," appears in A Companion to Illustration (edited by Alan Male, John Wiley & Sons, Inc. 2019). Homework for Breakfast is her most recent illustrated picture book.  
Norman Rockwell Museum Chief Curator/Deputy Director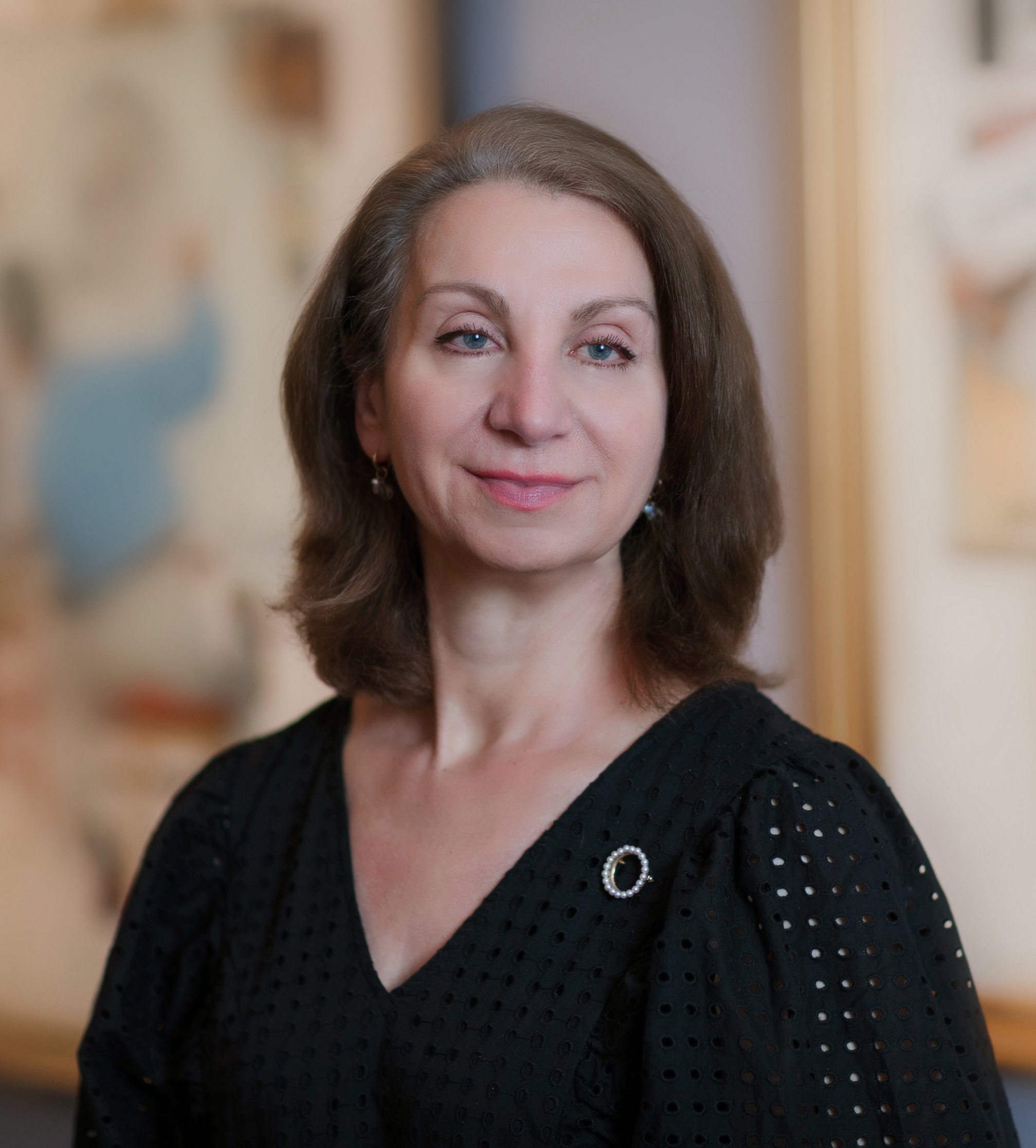 Stephanie Haboush Plunkett is the Chief Curator and Deputy Director of the Norman Rockwell Museum. She is the curator of many exhibitions relating to the art of illustration including Enduring Ideals: Rockwell Roosevelt and the Four Freedoms; Inventing America: Rockwell and Warhol; Rockwell and Realism in an Abstract World; Roz Chast: Cartoon Memoirs; The Unknown Hopper: Edward Hopper as Illustrator; Ephemeral Beauty: Al Parker and the American Women's Magazine: 1940-1960; LitGraphic: The World of the Graphic Novel; and The Art of The New Yorker: Eighty Years in the Vanguard­, and has held positions at Brooklyn Museum, Brooklyn Children's Museum, and the Heckscher Museum of Art. She leads the Rockwell Center for American Visual Studies, the first scholarly institute devoted to the study of illustration art. "The Shifting Postwar Marketplace: Illustration in the United States and Canada 1940-1970" in History of Illustration and Drawing Lessons from the Famous Artist School: Classic Techniques and Expert Tips from the Golden Age of Illustration is a recent publication.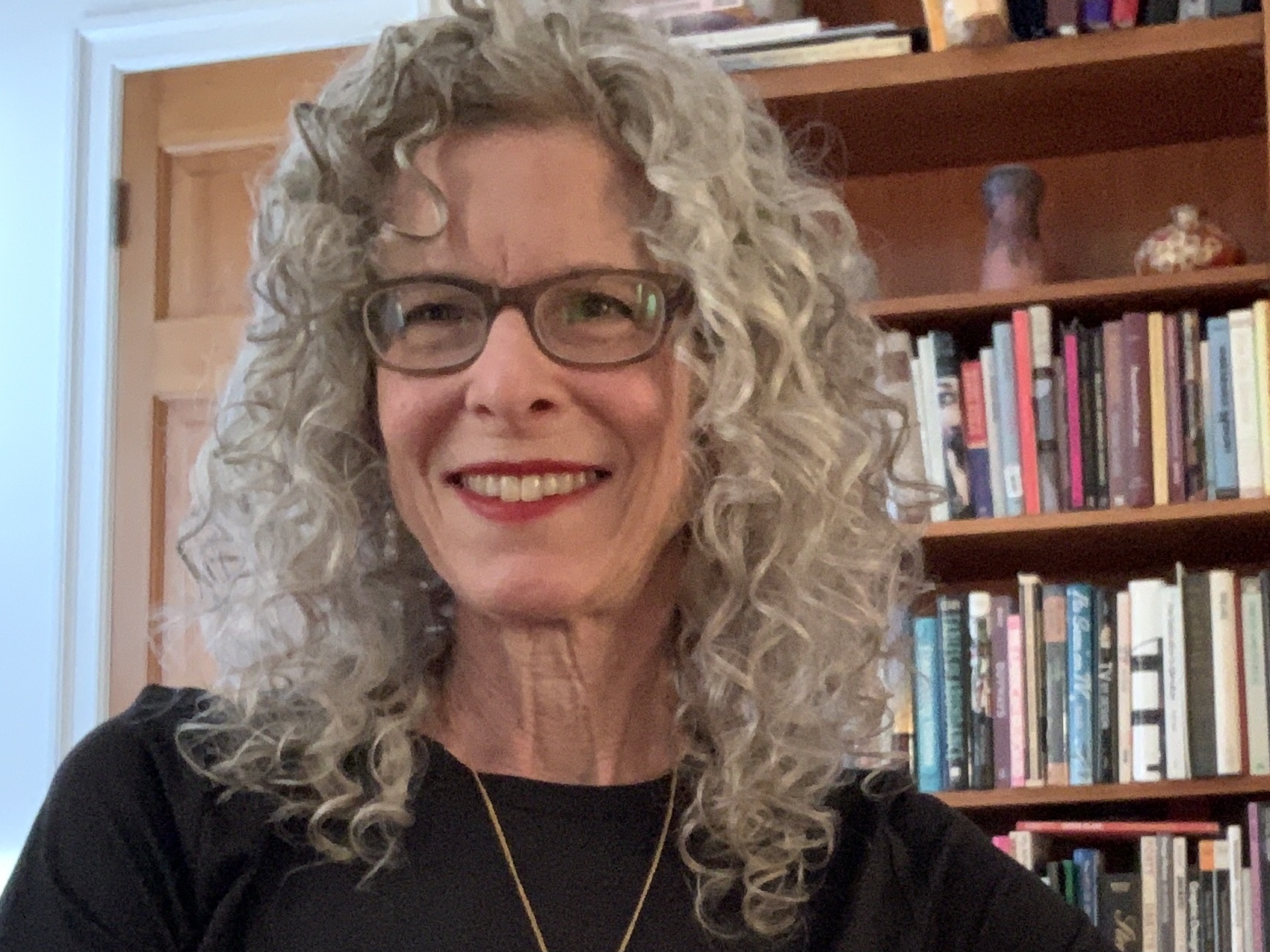 Michele H. Bogart is Professor Emeritus of Art History and visual culture at Stony Brook. Her areas of expertise include urban design and commercial culture, and she has published on public art, memorials, animation, landscape and garden history, photography, illustration and advertising. Bogart is author of Public Sculpture and the Civic Ideal in New York City, 1890-1930 (1989/1997), recipient of the 1991 Charles C. Eldredge Prize; Artists, Advertising, and the Borders of Art (1995); The Politics of Urban Beauty: New York and Its Art Commission (2006), and Sculpture in Gotham: Art and Urban Renewal in New York (2018). She was Leon Levy Senior Fellow at the Frick Center for the History of Collecting in America in Spring 2020, examining art collectors who sponsored New York City's post-Civil War monuments. Bogart has held fellowships from the Smithsonian Institution, National Endowment for the Humanities, the American Council of Learned Societies, Norman Rockwell Center for Visual Studies and the John Simon Guggenheim Memorial Foundation, and was Terra Foundation Visiting Professor of American Art at the JFK Institut, Freie Universität von Berlin. From 1999 through 2003 she was Vice President of the Art Commission of the City of New York (since renamed the Public Design Commission), the City's design review agency. She presently serves on the PDC's Conservation Advisory Group; as a member of the board of advisors for the City Club of New York and of the New York Preservation Archive Project; and as scholar advisor for "Imprinted: Race and Illustration," an exhibition opening at the Norman Rockwell Museum in summer 2022.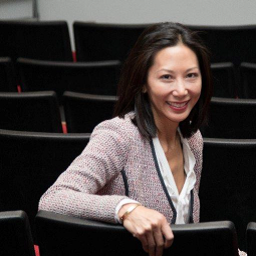 Karen Fang, Ph.D., is Professor in the Department of English at the University of Houston, where she also chairs the Media and Moving Image initiative. A film scholar whose research explores the intersection of eastern and western aesthetics, Fang is the author of Arresting Cinema: Surveillance in Hong Kong Film (Stanford University Press 2017). She also is a regular contributor to The Engines of Our Ingenuity, a popular public radio series about science and technology, but in which Fang's stories always focus on the visual arts. A 2020 fellow for the Rockwell Center for American Visual Studies, Fang is currently at work on biography of Chinese American artist and illustrator Tyrus Wong, who was instrumental in the production of the beloved Disney classic, Bambi.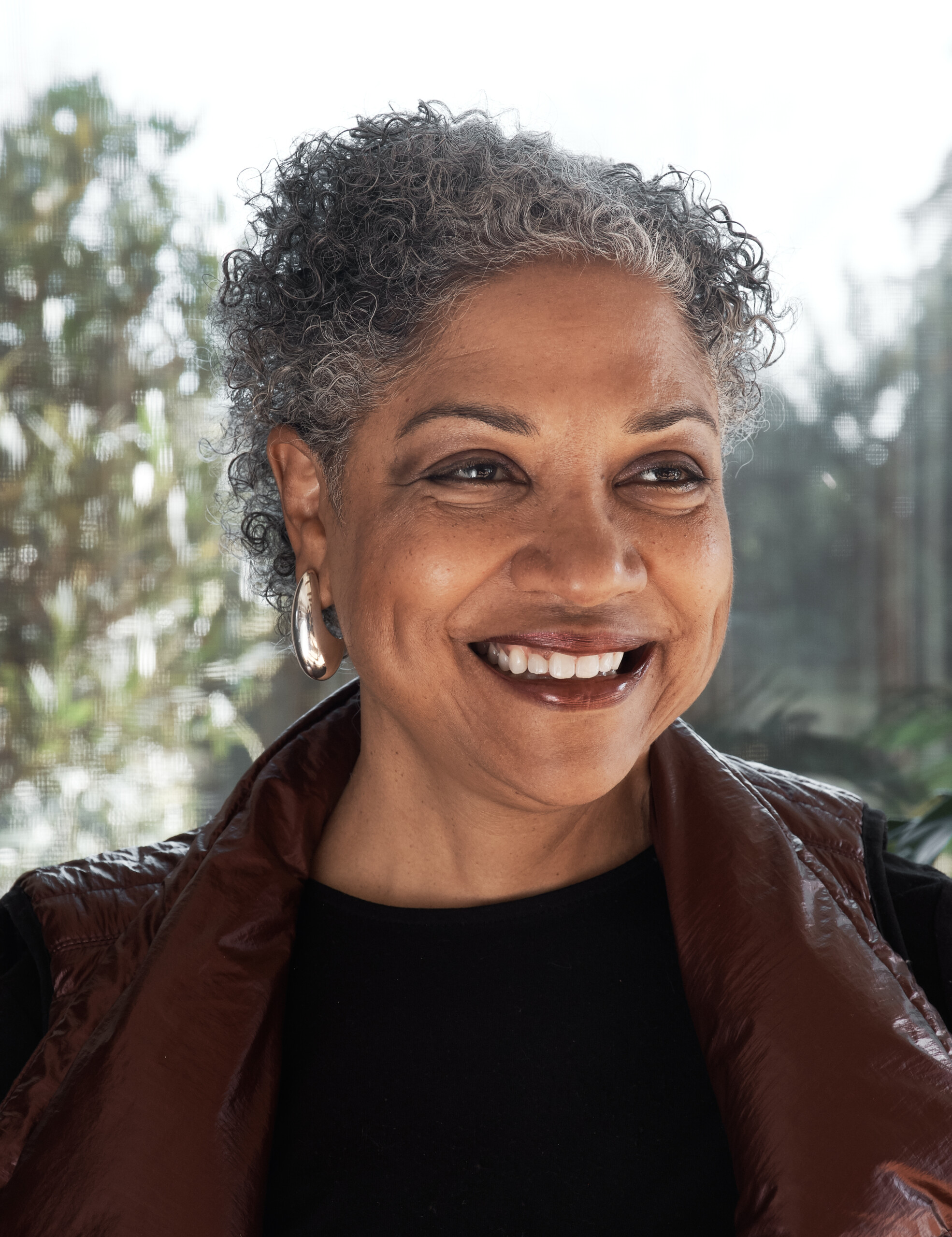 Colette Gaiter is a Professor in the Departments of Africana Studies and Art & Design at the University of Delaware. After working as a graphic designer in New York City, she became an educator, artist, and writer. Her visual work, exhibited internationally, ranges from digital prints and artist books to websites and interactive installations. Since 2005, she has written about former Black Panther artist Emory Douglas's work, including his current international human rights artist activism. Her essays on his work appear in Black Panther: The Revolutionary Art of Emory Douglas (for which she wrote a new introduction to the 2014 edition), West of Center: Art and the Counterculture Experiment in America, 1965-1977, Global Maoism, and the Chinese Cultural Revolution, and other publications. The 2022 book The Black Experience in Design includes her essay on evolving visual literacy. After numerous trips to Cuba, she has written about Afro-Cuban art, design, and culture, especially relating to issues of race. Her visual work and writing investigate creative activism. Her teaching focuses on the ways that popular culture influences social change.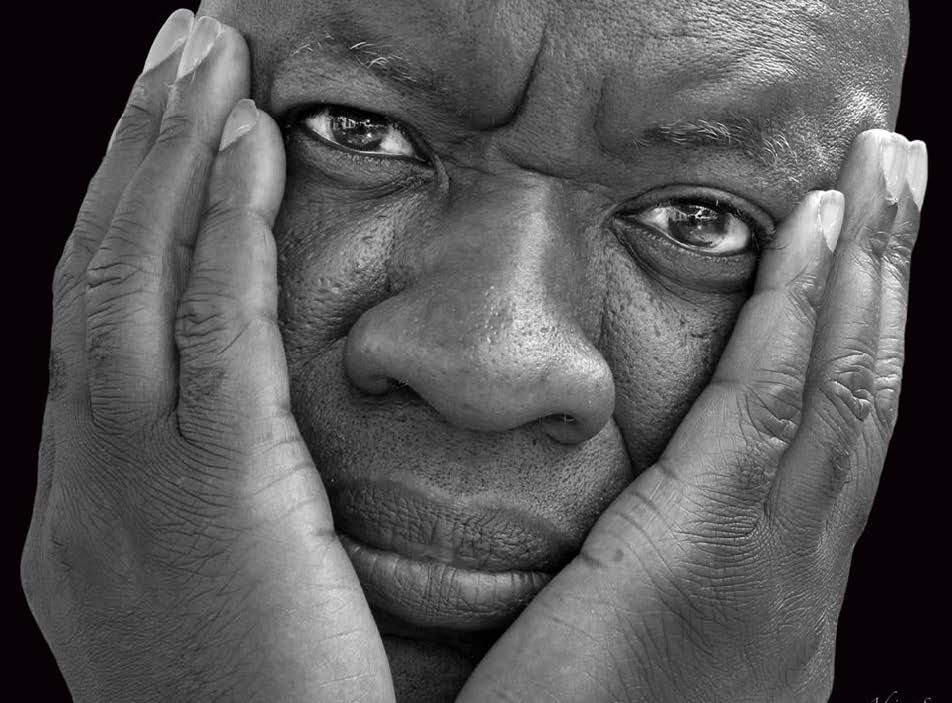 Hollis King former vice president and creative director at the Verve Music Group, the largest jazz record label in the world. He was responsible for art direction of all CD packaging, logos, advertising, point-of-purchase and signage. King worked at several design studios before entering the music industry King has received numerous achievement awards and citations from Communication Arts, How, Print, AIGA, Graphis and the Society of Illustrators, as well as five Grammy nominations. Worked on Zora Neale Hurston "Their Eyes Were Watching God", Set Design for "Afropop Series" Public Television, Creative Direction and set Design for August Wilson American Century Cycle at the Greene Space NPR. Currently, Hollis runs his own creative company, sits on an executive board in New York, Creative Direction at The Billie Holiday Theater and regularly lectures about creative, and photography, at Advertising agencies, the School of Visual Arts, FIT, Pratt Institute, Art Directors Club, Society of Illustrators, Stella Adler Acting Studio. – Photograph by ADRIANO SCONGAMILLO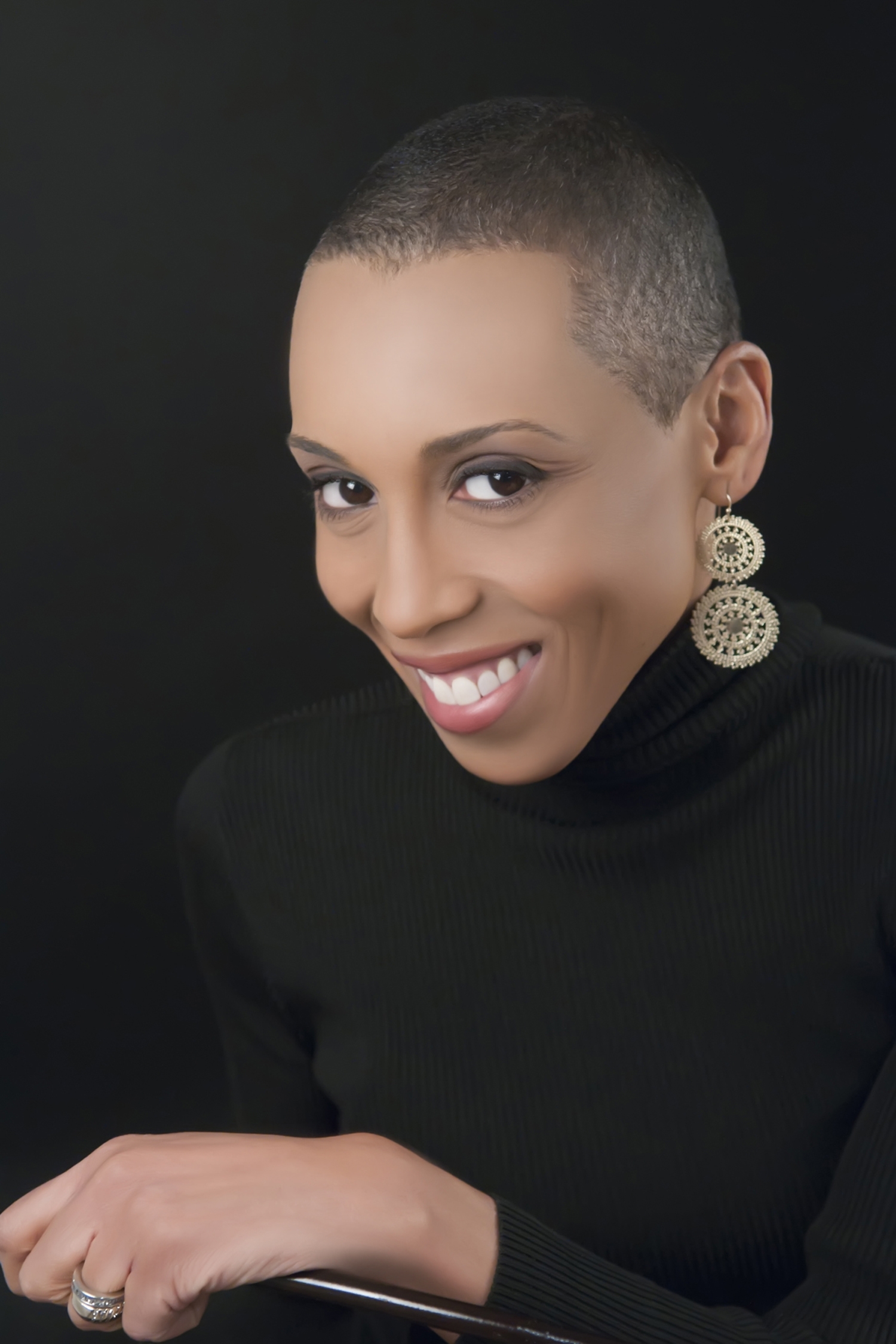 Andrea Davis Pinkney is the New York Times bestselling and Coretta Scott King Award-winning author of 50 books for children and young adults, including the Bright Brown Baby: A Treasury and Martin Rising: Requiem for a King, both illustrated by her husband and frequent collaborator, two-time Caldecott Honor medalist Brian Pinkney. Ms. Pinkney is a four-time NAACP Image Award nominee, and is the recipient of both the Regina Medal and Arbuthnot Honor Award for her distinguished contribution to the field of children's literature. She has been inducted into the New York State Writers Hall of Fame, and is the subject of the Emmy nominated film "Andrea Davis Pinkney: National Author Engagement."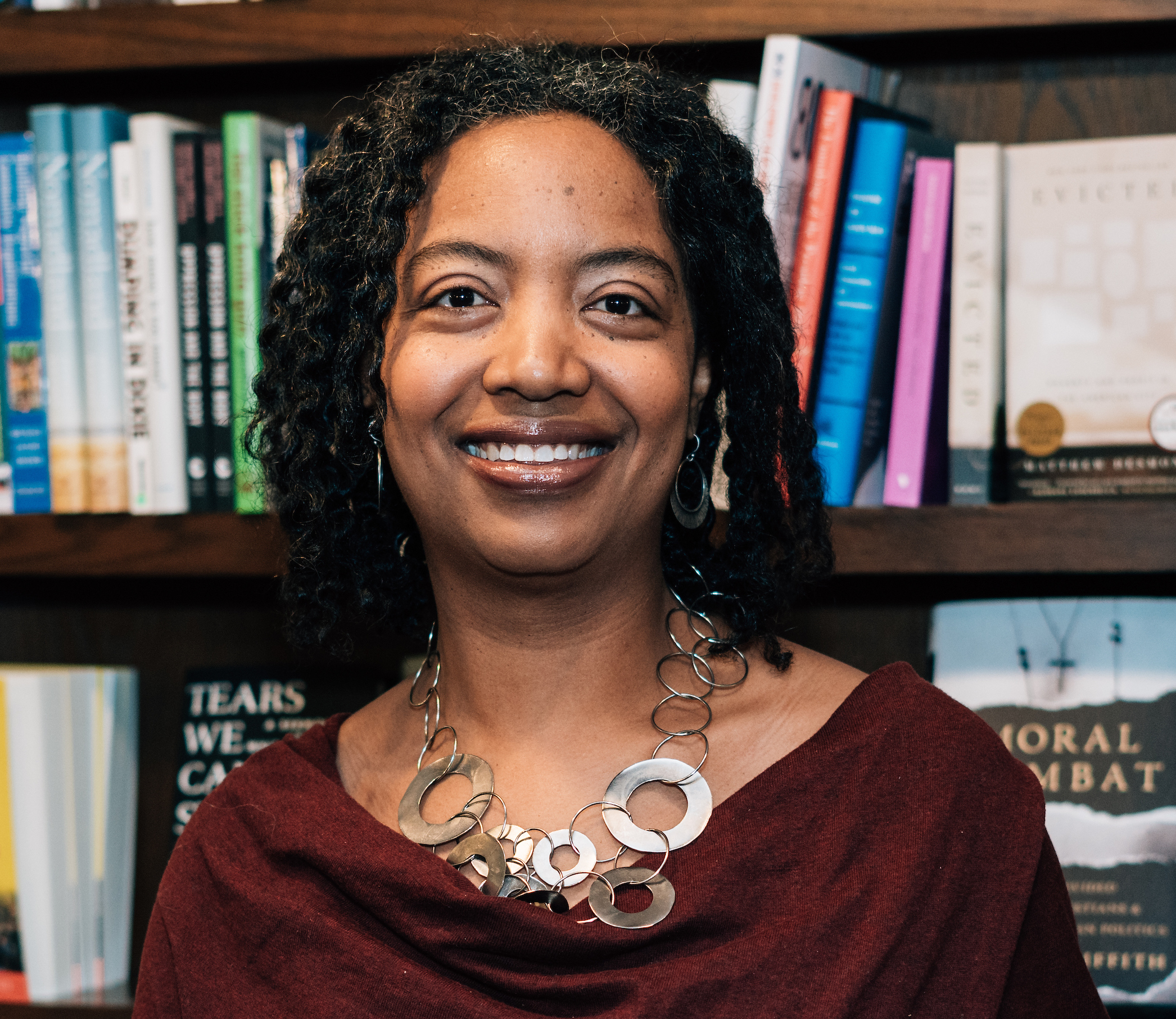 Cherene Sherrard-Johnson, Ph.D. is a Professor and Chair of English at Pomona College. For 20 years, she taught at the University of Wisconsin-Madison, where she was the Sally Mead Hands-Bascom Professor of English. Her research is primarily focused on Black female representation in mid-19th to early 20th-American literature and visual culture. She is the author of Portraits of the New Negro Woman: Visual and Literary Culture in the Harlem Renaissance (Rutgers UP, 2007), an interdisciplinary study of representations of the "New Negro" woman as a mixed-race icon in the literary and visual culture of the Harlem Renaissance and Dorothy West's Paradise: A Biography of Class and Color, (Rutgers UP, 2012, a 2013 BCALA honor book. She is the editor of A Companion to the Harlem Renaissance (Wiley 2015), and her current scholarly projects include editing the Cambridge Companion to the Black Body in American Literature. She is the recipient of many fellowships and awards, including a Kellett Mid-Career Award (UW-Madison), National Endowment for the Humanities Award, and 2019 Outstanding Women of Color Award. Her essay "A Plea for Color: Nella Larsen's Mulatta Iconography" (2004) was awarded the Foerster prize for best essay published in American literature. Grimoire was a New York Public Library's Top Ten Poetry Books of 2020.
Help Support the Rockwell Center
The field of illustration needs your support. The Rockwell Center is a platform for new scholarship and research. Programs like the symposium can only remain free with public support. A donation in any amount will support efforts to advance the field of illustration. This work is enduring, and with your help, it will be available to scholars everywhere. Thank you. Every gift is appreciated and makes a difference.