ONLINE SYMPOSIUM:
Illustration and Race: Rethinking the History of Published Images
Symposium Information
Zoom Webinar (online)
Welcome and Opening Program:
Friday, September 23, 2022
7 p.m. to 8:45 p.m.
Symposium Presentations and Panels:
Saturday, September 24, 2022
10 a.m. to 5 p.m.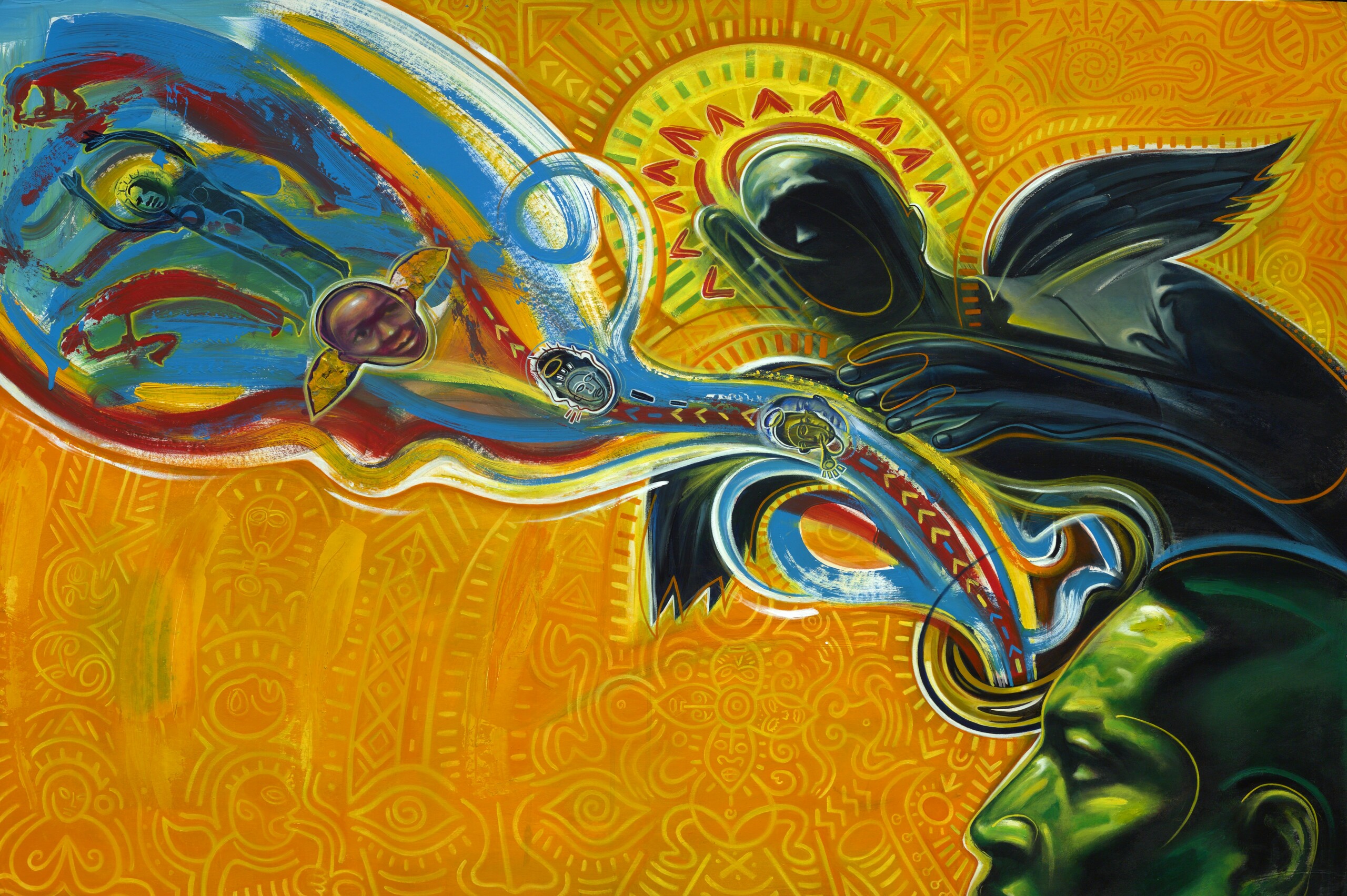 Rudy Gutierrez, John Coltrane: Spirit Flight, 2012
Illustration for Spirit Seeker: John Coltrane's Musical Journey by Gary Golio (Clarion Books)
© Rudy Gutierrez. All rights reserved.
Description
Compelling conversations with illustrators, art directors, authors, and scholars will explore more than three hundred years of racial representation in published art and the role of mass-circulated imagery as a force in shaping public perception about people and groups of people. Presented in conjunction with Imprinted: Illustrating Race, the Museum's current exhibition, this symposium will spark dialogue about the ways that art, advertising, and systems of publishing have helped to frame public opinion, and how the art of illustration is a force for change today.
Featured speakers include: Robyn Phillips-Pendleton, Professor, University of Delaware and Co-Curator of Imprinted: Illustrating Race; Michele Bogart, Ph.D. Professor Emeritus of Art History and visual culture studies at Stony BrookUniversity Heather Campbell Coyle, Ph.D., Chief Curator and Curator of American Art, Delaware Art Museum; Leonard Davis, designer and collector of Black Americana; Karen Fang, Ph.D., Professor in the Department of English at the University of Houston; Colette Gaiter, Professor in the Departments of Africana Studies and Art & Design at the University of Delaware and author of Emory Douglas and the Black Panther Artists of 1968; Black Panther Artists Emory Douglas, Gayle "Asali" Dickson, and Malik Edwards; Hollis King, artist and former vice-president andcreative director at the Verve Music Group; Theresa Leininger-Miller, Ph.D., Professor of Art History, University of Cincinnati; Cherene Sherrard-Johnson, Professor and Chair of English, Pomona College; Gallerist Leslie Ferrin and ceramicists Elizabeth Alexander, Jacqueline Bishop, Niki Johnson, and Paul Scott; Judy Chartrand, a Manitoba Cree artist; culture journalist and writer Karama Horne and Eisner Award-nominated artist and writer Shawn Martinbrough; and artists Rudy Gutierrez and Gregory Christie.
Join us for all or part of Illustration and Race: Rethinking the History of Published Images
This symposium is generously funded with support from the Terra Foundation for American Art.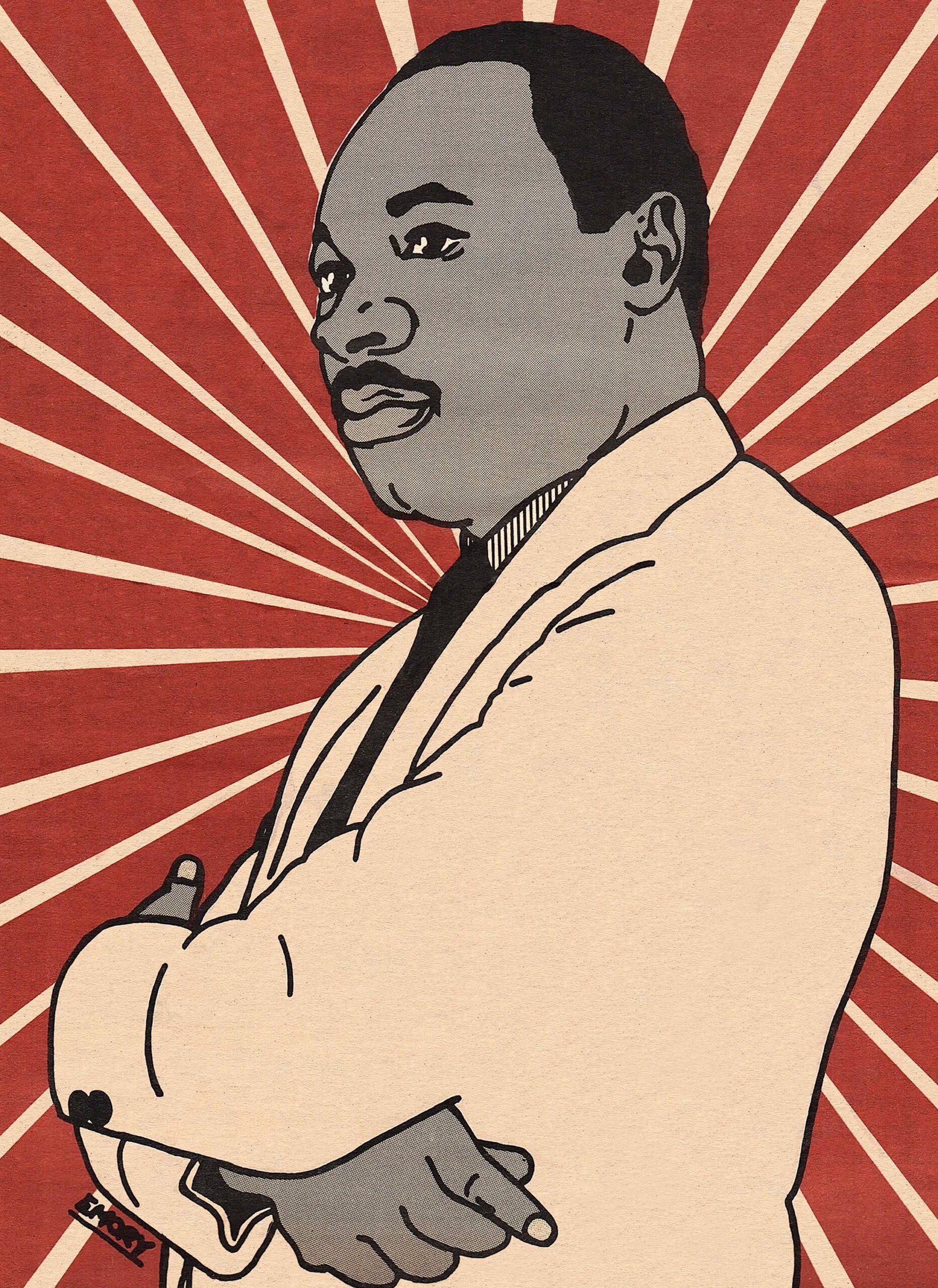 Emory Douglas (b. 1943)
Martin Luther King, Jr., 1993
Cover illustration for the Sun-Reporter, 1993
© 2022 Emory Douglas / Licensed by AFNYLAW.com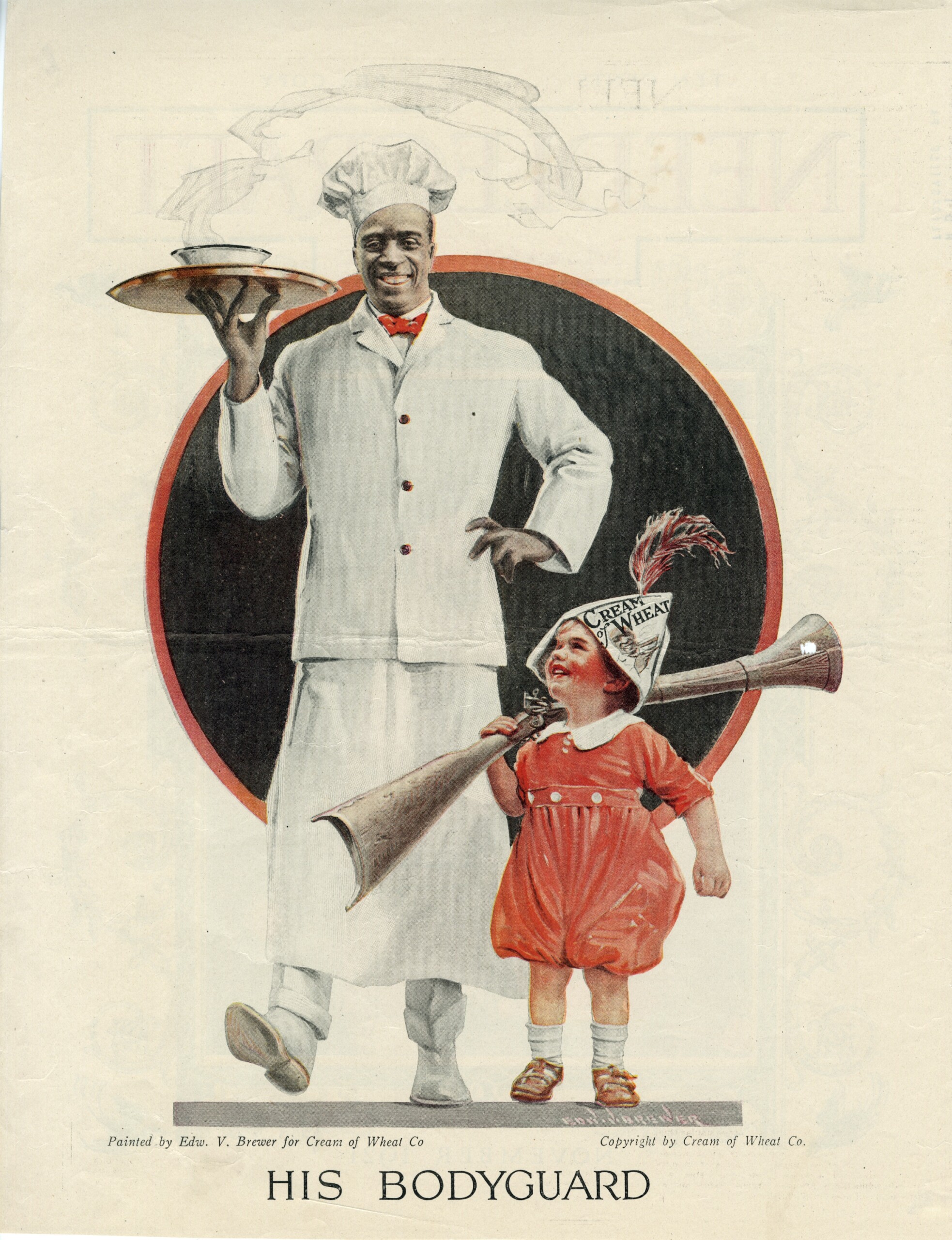 Edward V. Brewer (1883-1971)
"His Bodyguard," Cream of Wheat Advertisement, The Saturday Evening Post, November 19, 1921.
Illustration for Cream of Wheat
Oil on canvas
Collection of Illustrated Gallery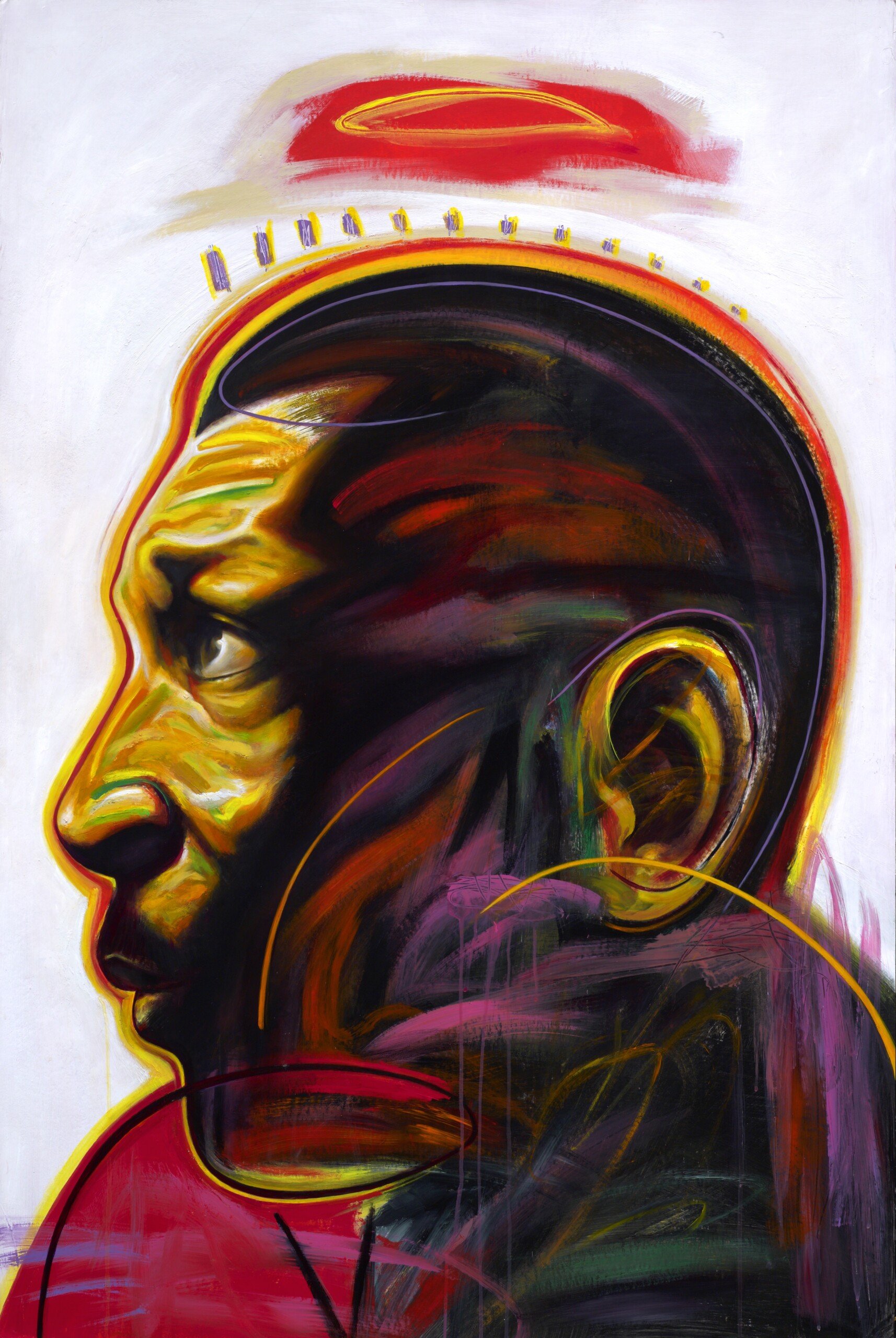 Rudy Gutierrez
Saint Trane, 2012
Illustration for Spirit Seeker: John Coltrane's Musical Journey by Gary Golio (Clarion Books)
Acrylic on board, 60 x 40 inches
Collection of the artist
© Rudy Gutierrez. All rights reserved.
Exhibition
June 11 through October 30, 2022
Biographies – Symposium Speakers
Help Support the Rockwell Center
The field of illustration needs your support. The Rockwell Center is a platform for new scholarship and research. Programs like the symposium can only remain free with public support. A donation in any amount will support efforts to advance the field of illustration. This work is enduring, and with your help, it will be available to scholars everywhere. Thank you. Every gift is appreciated and makes a difference.